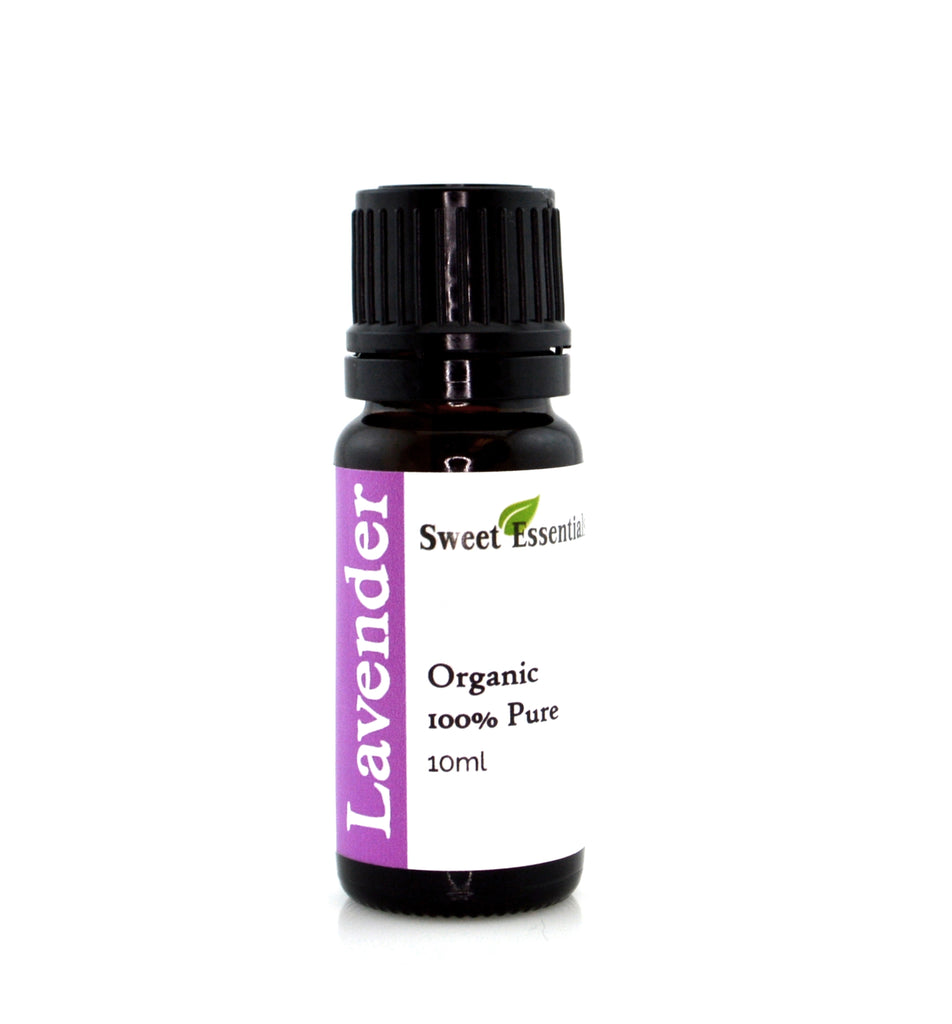 Sweet Essentials
Pure Organic Lavender Essential Oil - Imported From France
Details
Botanical Name: Lavandula Officinalis 

Plant Part: Flower 

Country Of Origin: France 

Method Of Extraction: Steam Distillation 

Color: Pale yellow to yellow liquid

Linalyl Acetate: 40% - 42%

Flash Point: 156 Degrees Fahrenheit

Aromatic Scent: Has a floral, herbaceous, fresh scent with balsamic woody undertone.

Blends Well With: Bay, Bergamot, Chamomile, Citronella, Clary Sage, Geranium, Jasmine, Lemon, Mandarin, Orange, Palmarosa, Patchouli, Pine, Thyme, Rosemary, Rosewood and Ylang-ylang.
Ingredients: Pure Organic Lavandula officialis

 

Shipped in an amber glass bottle with a built in dropper.

 

What are the Plant Properties?   

antiseptic, antibacterial, analgesic, antibacterial, anti-inflammatory, antimicrobial, antiseptic, antispasmodic, aromatic, carminative, cholagogue, deodorant, diuretic, emmenagogue, insecticide, nervine, sedative, stimulant, stomachic, vulnerary, antitumoral, anticonvulsant, vasodilating, antispasmodic, anti-inflammatory, vermifuge.

 

 

What are the Documented Uses or Benefits of Lavender Oil?

 Acne, allergies, anxiety, dermatitis, burns, headaches, itching, scars, sores, strains, stress, insomnia, hair loss, burns, nervous tension, respiratory infections, high blood pressure, arteriosclerosis, menstrual problems/PMS, skin conditions, blood cholesterol reduction, reducing excess sebum on skin. What are Essential Oils? Essential oils are the volatile liquids of the plant. They are obtained from properly distilling any part of the part including the seeds, roots, bark, stems, leaves, fruit, flowers or branches! Distillation through steam is a very slow process and is carried out at low temperatures to maintain the quality and therapeutic benefits of the oil.  

 

The benefits for your hair are:

 

Nourishes hair

 

Moisturizes scalp and strands

 

Helps prevent shedding hair

 

Improves blood circulation on the scalp aiding in hair growth

 

It has powerful antiseptic qualities treating dry scalp, fungi, bacteria, and other microbes

You can add a few drops of lavender oil to any carrier oils like argan oil, jojoba oil, coconut oil, etc.. Then apply a few drops to hair. Can be used as a weekly hot oil treatment or daily use (in small amounts). 

  

 

The benefits for your skin are:

Lavender is said to inhibit the bacteria that causes skin infection. Due to the antiseptic and antifungal properties found in Lavender Essential Oil it can be used to treat and soothe various skin problems like acne and psoriasis, cuts, scrapes, burns, and sunburns. Sufferers of Chicken Pox will find relief in the soothing benefits of Lavender Oil and appreciate how it prevents scarring.  

  

Information on this site is not intended to diagnose, treat, cure or prevent disease. A decision to use/not use this information is the sole responsibility of the reader. Please see your doctor or health care professional for medical evaluation.